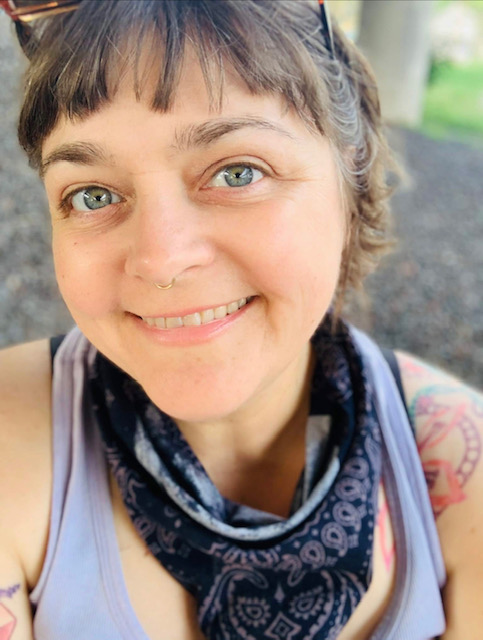 I've been making things for as long as I can remember. I believe that communication is sacred, and have always been interested in symbols, codes, and messages--both the obvious and the secret ways we talk to each other. I often include words, runes, petroglyphs, symbols, and mythology in my work. I like to create fun things to wear and to repurpose forgotten things into fabulous new ones. All of my work is unique and handmade by me with intention and love. My goal is to provide high-quality affordable future heirlooms with a streak of sass and a lot of heart. I use recycled materials in my metalwork and began seeking eco-friendly materials and processes when I became serious about jewelry making 16 years ago. All of the precious and semi-precious metal I use comes from existing sources, is never newly mined, and is "green" certified.
I make transformational custom jewelry which allows my clients to express themselves by wearing their words, truths, and possibilities made tangible.
To date, I've sent more than 4,900 unique Memorial, Bridal, and Everyday pieces all over the world. As I continue to be devoted to my path as a stone and metal worker, I feel fortunate to do this work that feels good and benefits my family & community and to contribute to the world in the best way I can.
Mineral Spirit Jewelry is a one-woman company. All the collections are built by hand in my private studio in Marquette, Michigan. All pieces are
made with love and attention to detail from precious metals, ethically sourced leather, and semi precious stones. All the metal used is certified recycled/reclaimed 12k gold, sterling and fine silver, copper, and brass. Custom sizing, pieces, and workshops available upon request.
-Mavis Farr
@mineralspiritjewelry